Swing type peanut roaster machine
The swing type peanut roaster has the function of plane swing and mixing function with gas, coal and electric heating mode. The rotational speed is adjustable. The peanut roaster is mainly used for roasting coated food. Equipped with the clutch and temperature display device, automatic feeding and discharging, the swing type peanut roaster has high productivity, the breakage rate of roasted products is lower with uniform color and no pollution. It is an ideal processing equipment for red skin peanuts, fried flour-coated peanuts, coated peanuts, pistachios and other granular food.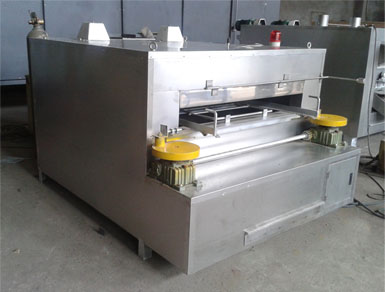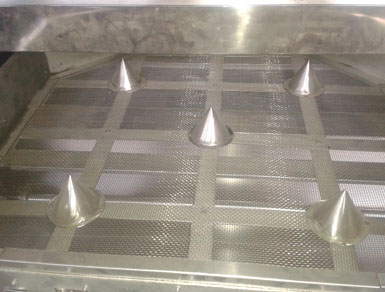 Specification of Peanut Roaster Machine
Transmission power: 0.75kw/380V
production 60-100kg/h
Heating power 24kw
Dimension: 2100*1900*1350mm
Swing type peanut roaster uses the thermal radiation and conduction principle to heat the half open heat insulation space. Hot air is used as drying medium to make the heat effect on the roasting materials. Swing sieve containing materials swings under the action of eccentric cam with adjustable speed. There are several tapered mixing devices in the sieve to stir the materials constantly and make them been heated evenly that effectively ensures the quality of roasting.