Products
Roaster Machine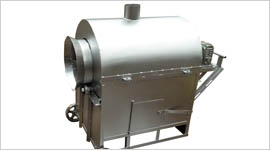 KF series of small roaster machines are simple in structure, saving power and time. It lowers the cost of processing and guarantees...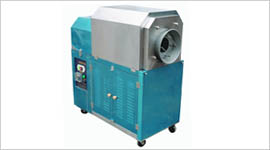 KZ series nut roasting machine is applicable to roaste dozens of nuts food like chestnuts, peanuts, melon seeds, walnut etc..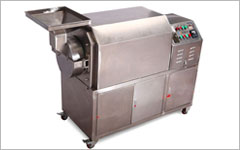 This peanut roasting machine is mainly used to roast peanut, sesame, soybean, melon seeds, it can also be used to dry them before putting into oil....
The electrical heating peanut roaster machine is a kind of new, high efficiency and energy-saving electrical roaster...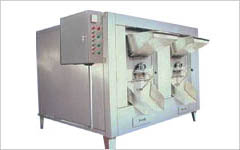 Application: for the roasting and drying of nuts like peanuts, sunflower seeds, hazelnuts, almond, walnuts.....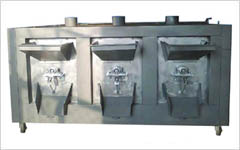 Our roaster machine is mainly used in baking almond, peanut, groundnut in shell, peanut kernel...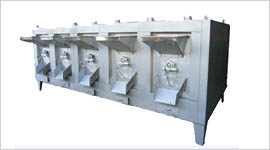 This KL-5 commercial roasting machine could be used for roasting sunflower seeds...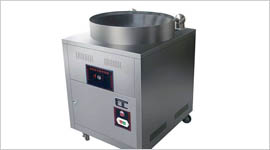 KN multifunctional chestnut roasting machine is complete in size, novel in design, safe in use, convenient in operation...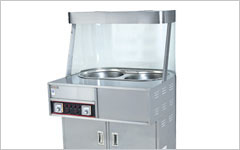 KN-1 chestnut roasting machine is manufactured with stainless steel and designed according to the needs...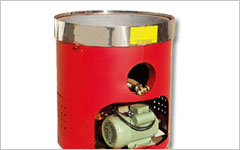 The machine adopts the pot type rotary stirring heating structure features in uniform heating with obvious and...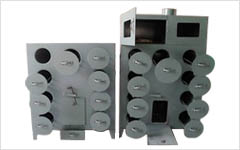 KS roasting machine is used to roast all kinds of agricultural products like sweet potato, apple, yellow pear, corn, taro...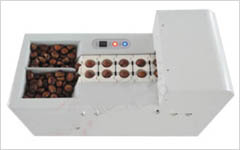 This machine is also called the chestnut cracking machine, chestnut opening machine, suitable...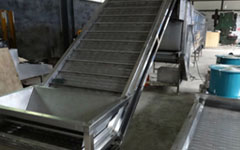 Chain plate roasting machine is the drying equipment using steel mesh as the transmission belt to carry materials....
Products of our company are with stable performance, excellent quality, innovative design and reasonable structure. Cooperation in good faith and outstanding service are our main advantages, which make our company develop rapidly throughout the country and praised by a vast number of customers. As a professional peanut roaster machine manufacture in China, we sincerely welcome customers all over the world to consult, negotiate and order! KMEC, a leading suppliers of peanut roaster machine!