Hot selling chestnut roaster machine for sale
This chestnut roaster machine choose stainless steel, steel plate made roller, heating balance and sealed relatively, with good roasting function. During roasting, the seeds inside the rollers no stick the pan, and also easy to let out the materials, just need to switch the Reverse button, the roasted materials can be out of the roaster and auto separation. It is very convenient to mixing evenly.The final products are are nice and delicious.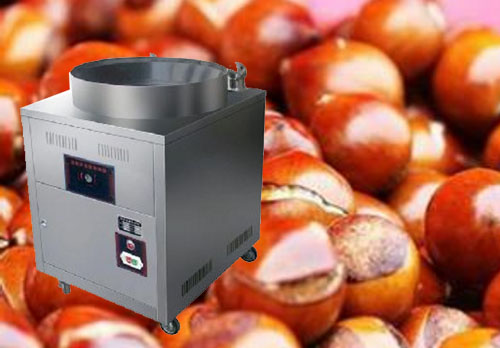 Features of chestnut roaster machine:
1. High automation, low production cost(the material doesn't have the direct connection with the smoke while roasting).
2. It mainly adopts rotating drums, heat conduction, thermal radiation and other principles.
3. The whole process of rolling, roasting and letting out are operated automatically.
4. The roller of chestnut roaster machine heated evenly and have the function of heat preservation, high thermal efficiency. It also can save energy easily.
5. Applied in processing rice, corn, wheat, beans, medicine materials, spice and so on.
We are a professional manufacturer of roaster machine and provide all kinds of chestnut roaster machine, peanut roaster machine with high quality. Welcome to purchase our product.