How to store and process peanuts with peanut roasting machine
Peanuts are rich in carbohydrates, which constitute important substances of the body. It also has the function of storing and providing heat energy, regulating fat metabolism, providing dietary fibre, saving protein and enhancing the intestinal function. What should be noticed when storing the peanuts?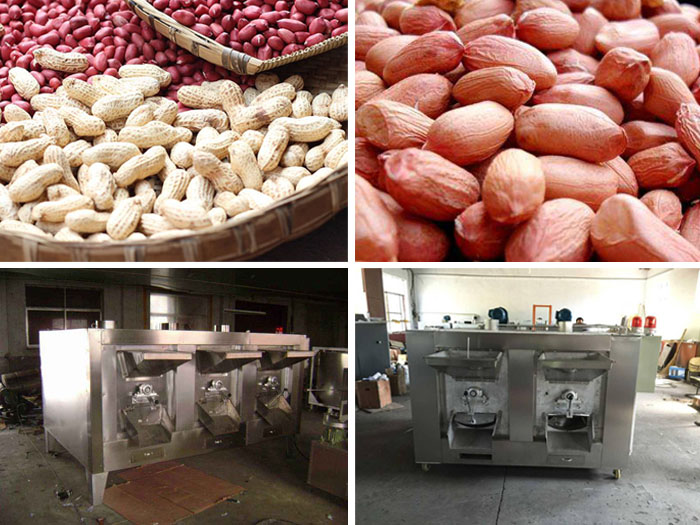 The first thing is drying. Peanuts should be fully dried in the sun before storage. According to our experiments, the peanut storage is the most appropriate only when the moisture content of seed is below eight percent. It does not affect seed germination. And when the moisture content of seeds is more than 10 percent, the seeds breathe more and release more energy, which causes the seeds to become moldy or produce worms. Of course, we should also avoid chemicals and pesticides.

Second, the storage environment is important. The storage environment of seeds should be strictly sterilized and maintain good ventilation. The tools that are used in storage are generally woven bags or sacks, which can avoid air proof phenomena.

Peanut roasting machine is an important peanut processing equipment. It has reasonable structure, no pollution, adjustable temperature, high thermal efficiency and energy saving. The baked food has the characteristics of low fat and low cholesterol. The structure of the whole machine is safe and reasonable. It is equipped with thermal insulation layer that materials can be heated in a short time.

Due to the features of high temperature resistance, corrosion resistance, high thermal efficiency, easy maintenance and wide applications, the peanut roaster is quite popular in food processing industries, including quick service restaurants, fast-food restaurants, hotels, food stores, pizza restaurants, convenience stores, specialty stores, fast leisure food, bars and nightclubs, trade, industry and education catering, hospital catering, highway railway catering, bakery, barbecue shop, full service restaurant, etc. The oven structure is simple and easy for cleaning. It can meet different roasting requirements of various raw materials.

KMEC has years of production experience in manufacturing of all kinds of peanut roasting machine. Our products have been exported to Europe, America, southeast Asia and other countries and regions, favored by large number of users.
-------------------------------------------------------------------------------------------------------
Multilayer food drying machine
The advantages of microwave roasting machine
Canadian customer ordered sweet potato roasting machine
Multi-layer chain plate drying machine
Single chain plate drying machine
How to prolong the service life of peanut roasting machine