Peanut roasting machine plays an important role in peanut food processing
Peanut roasting machine is an important equipment in many peanut food processing production line. It plays an important role in spiced peanut kernel production line, salt baked peanut production, fried flour-coated peanut production line, etc.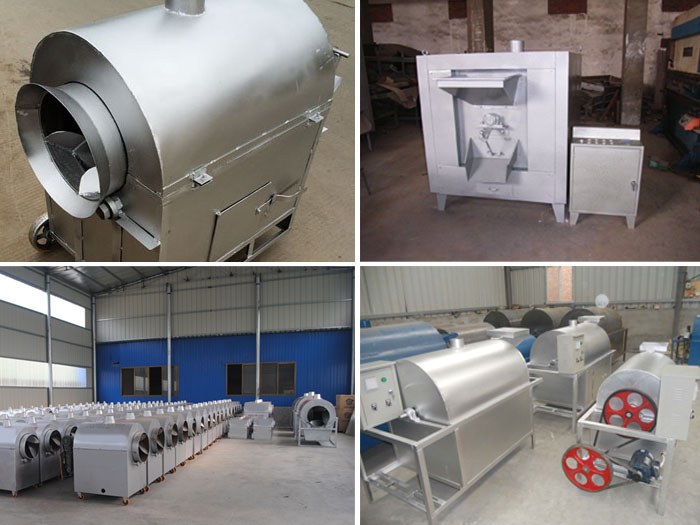 The power of peanut roasting machine can be electricity, coal, natural gas and wood with wide range and easy application. Peanut roasting machine is mainly used in the food processing industry, such as soybean, corn, rice, sorghum, millet, buckwheat, sesame seed, wheat, peanuts, milky-white rice kernel, boiled spicy peanut, melon seeds, almonds, chestnuts, beans and so on. The main function of peanut roasting machine is to reduce the moisture of drying materials and to dry and bake the products.

Peanut roasting machine has the features of high temperature resistance, corrosion resistance, energy saving, high thermal efficiency, convenient movement, easy maintenance, wide application, quick temperature rising and uniform heating. The color and smell of food after baking are well received. The structure of peanut roasting machine is simple, easy to use and clean. 

Peanut roaster produced by our company has nice appearance, reasonable structure, no pollution, adjustable temperature, high thermal efficiency and energy saving. The baked food has low fat and low cholesterol. Thus, it is healthier for eating. The structure of the whole machine is safe and reasonable. There is an insulation insulation layer to improve the thermal efficiency of the peanut roasting machine. In addition, the multi-functional peanut roasting machine can meet various needs of customers.

--------------------------------------------------------------------------------------------------------
The advantages of microwave roasting machine
Canadian customer ordered sweet potato roasting machine
Multi-layer chain plate drying machine
Single chain plate drying machine
Microwave peanut roasting (drying) machine
Features of peanut roasting production line