Operating requirements of peanut roasting machine
Peanut roasting machine plays an important role in peanut processing. It is an important machine for roasting peanuts. The following are some of the requirements when using the peanut roasting machine.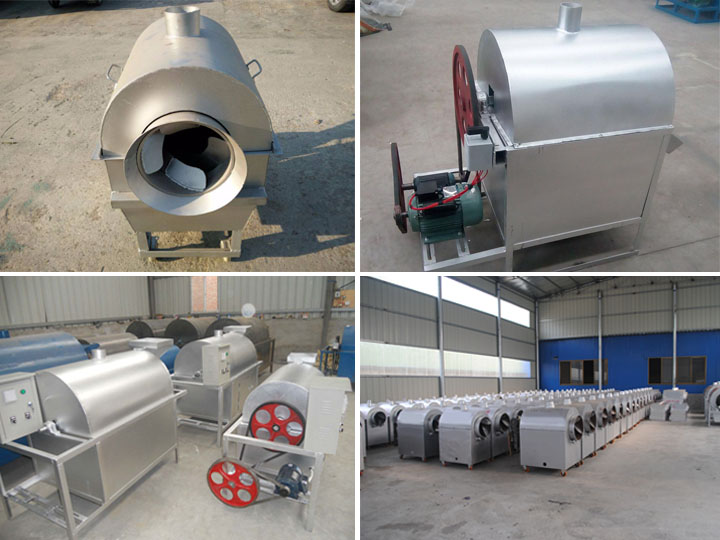 1. Make repair and maintenance plan of peanut roasting machine. At the same time of making the annual production and operation plan, the equipment maintenance plan should be made as well to be fully implemented in time, money and manpower. 
2. Setting up the repair and maintenance institution of peanut roasting machine and maintenance personnel with clear and definite responsibility. Provide technical training before mount guard. Besides, the necessary spare parts reserve is indispensable.
3. Make a real record of repair and maintenance of peanut roaster machine and set up a fault diagnosis team to analyze the cause of the failure and study the measures of repairing and maintenance.
4. Make the maintenance and maintenance system suitable for the enterprise, and make sure that the peanut roasting machine is running properly.
Above are the operating requirements of peanut roasting machine. In fact, well repair and maintenance should be made for any machine so as to ensure the normal use of peanut roasting machine.

KMEC has years of production experience in manufacturing of all kinds of peanut roasting machine. Our products have been exported to Europe, America, southeast Asia and other countries and regions, favored by large number of users.
-------------------------------------------------------------------------------------------------------
Multilayer food drying machine
The advantages of microwave roasting machine
Canadian customer ordered sweet potato roasting machine
Multi-layer chain plate drying machine
Single chain plate drying machine
How to prolong the service life of peanut roasting machine