The market potential of peanut roaster is enhancing
Food roasted by the peanut roasting machine is crisp, fragrant and pleasant to taste with natural color and good appearance, and it also has the sterilization effect. Compared with the traditional method of peanut roasting, peanut roasting machine has the following features.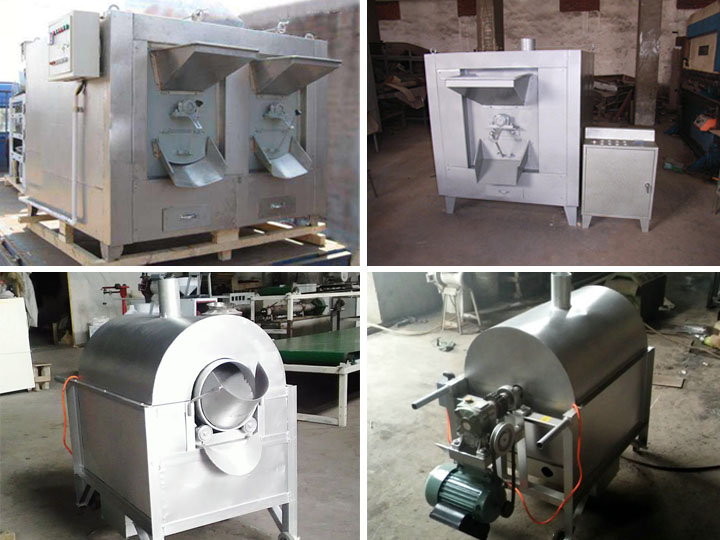 1. Fast and continuous working: few minutes are needed for roasting and discharging of peanuts.
2. Easy to use and operate.
3. Improve the production environment: the equipment has no spare heat radiation, no dust, no noise, no pollution, easy to implement the food sanitation test standard.
4. The flavor of peanuts is more rich: the physical and chemical indicators of products produced by the heating mode is better than products produced by other ways, and volatile components are higher with less nutrient loss and more full-bodied flavor.
5. Extended shelf life: heating of peanut roasting machine has sterilization effect. It has the ability to obtain satisfactory sterilization in low temperature and short time.
6. The taste is better: the heating effect is obvious to the water molecules in the material vaporized quickly to achieve the purpose of puffing.
The roasted peanut is crisp and the aroma is strong with high puffing rate. The processed peanut can keep the original color. Its high grade exterior quality improves the product level and enhances the market competition ability.
KMEC is a professional manufacturer specialized in the research, development and production of peanut roasting machine. We can choose the equipment you need to make your life healthier according to your specific needs.

----------------------------------------------------------------------------------------------------------
Belt type sunflower seeds roasting machine
Single chain plate drying machine
Chain Plate Food Dryer Machine
Belt type food drying machine, pepper drying machine
Characteristics of microwave roasting machine