The development trend of peanut roaster machine
The development of peanut roaster machine is inseparable from the trust and support of food industry, and the development of food industry also promotes the development of the technology of peanut roaster machine.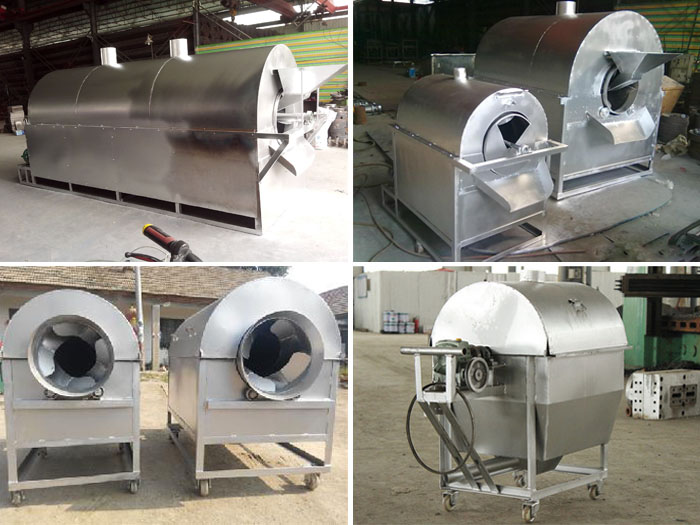 With the growing of the nut roasting market, the production technology and heating methods of peanut roasting machine have been raised with higher requirements and updated concepts. From the point of the development of food processing industry, there is higher request on the environmental protection, energy saving, intelligent, precise temperature, high efficiency, high quality, simple operation, time saving, easier roasting and wide application of peanut roaster machine.

1. From the developing trend of the processing technology of the food industry, low carbon, energy-saving and cost-reducing has become the development trend of global industry, food industry is no exception. The electromagnetic peanut roaster machine is currently the world's most energy saving and environmental protection food machinery with zero carbon emissions.
2. The quality of roasting is also improving. Controlling the precise temperature can guarantee the quality of nuts and seeds. The color and moisture content of the product are guaranteed to ensure the quality of the product that can meet the uniform standards. Peanut roaster machine has intelligent temperature control system, which can be accurate to plus or minus 2%.
3. The tension of human resources makes the operation of peanut roaster machine easier and faster. It can reduce the operation skill requirement and the recruitment standard and improve the production efficiency. Peanut roaster machine produced by our company has one-button operation, which is quite convenient and fast.
4. The function of the peanut roasting machine is also expanding, which would be developed from single function to multi-function. Not limited to roasted nuts and seeds, it should also be able to fry cereals, spices, herbs, tea, drying and heating chemical raw materials, etc.
KMEC is a professional manufacturer specialized in the research, development and production of peanut roasting machine, peanut shelling machine, peanut butter production equipment and chain plate drying equipment, welcome to buy our products.

----------------------------------------------------------------------------------------------------------
Belt type sunflower seeds roasting machine
Single chain plate drying machine
Chain Plate Food Dryer Machine
Belt type food drying machine, pepper drying machine
Characteristics of microwave roasting machine